Squid Ink Flatbread with Smoked Cod's Roe
Lee Tiernan is back with his @blackaxemangal special - the epic looking squid ink flatbread topped with smoked cod's roe and an egg yolk.
Ingredients
5 x 3.5oz BAM Flatbread dough balls recipe Replacing 0.33oz water with squid ink

5 egg yolks
3 tbsp butter melted

5 tbsp seaweed powder

Edible glitter to decorate
1.75 oz bread (crusts removed)
3 floz of whole (full fat) milk

8.75 oz smoked cod's roe, peeled

0.37 oz garlic, minced

8.5 floz rapeseed/neutral oil

Juice of 1 lemon
Show more
Step 1:
Make the flatbread in the same way as the BAM flatbread recipe - but portion the dough balls to 100g each.
Step 2:
To make the cod's roe, soak the bread in the milk for an hour or so.
Step 3:
Put the soaked bread into a blender or food processor and add the cod's roe and minced garlic. Start the machine on a medium speed for 1 min and then increase the speed to medium-high and add the oil slowly. The texture should be similar to hummus.
Step 4:
Once you've reached the consistency, check the seasoning. If the roe is particularly salty you may not need to add extra salt. Add the lemon juice to your taste, and chill in an airtight container until needed.
Step 5:
Open up your flatbread and cook in your Gozney oven at 660°F.
Step 6:
Once they are cooked, use a teaspoon to make a well in the centre. Add an egg yolk on top and drizzle some melted butter on top. Return to your oven and bake for 1 min.
Step 7:
When the yolk is just done, dollop the cod's roe onto the top being careful not to break the yolk. Sprinkle the seaweed powder and edible glitter to finish.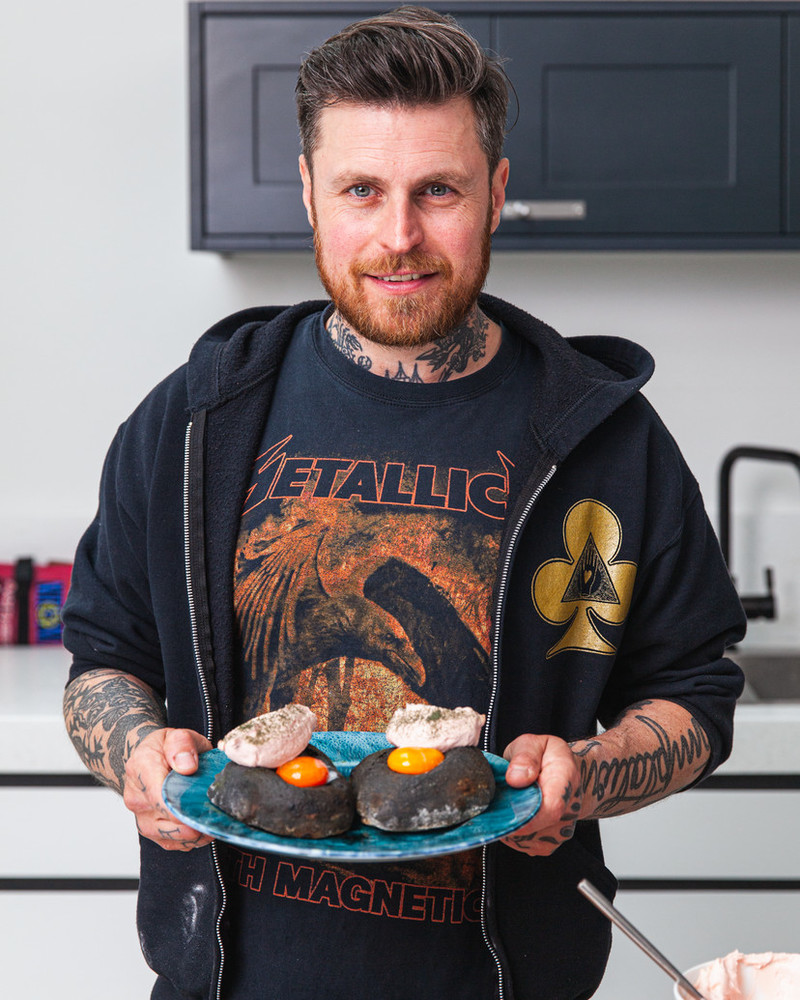 Recipe Contributor
Lee Tiernan's
Lee Tiernan is the king of rock and roll and founder of popular London restaurant Black Axe Mangal where he fires out BAM classics using his Gozney Master oven.