Pepperoni Calzone
Everything you love about a traditional pepperoni, in a calzone. Super quick, super simple. Recipe by the incredible Ines @lupacotta. 
Ingredients
Show more
Step 1:
 Roll out your pizza dough into a circle with a wine bottle or rolling pin.
Step 2:
 On one half of the dough, spread a thin layer of Calabrian chilli, a few dollops of ricotta, pepperoni, and sharp provolone. Remember, less is more.  
Step 3:
 Fold over and tightly crimp the edges, shaping the pizza dough into a half moon shape. Cut a few small slits to allow some air to escape. 
Step 4:
 Spread a very thin layer of tomato sauce on top of the dough. Add a pinch of pecorino, and a drizzle of olive oil.
Step 5:
 Bake your pizza low and as slow as you can (ideally around 370°C/700°F) proactively turning the pizza so it gets evenly baked.
Step 6:
 Add basil. Enjoy!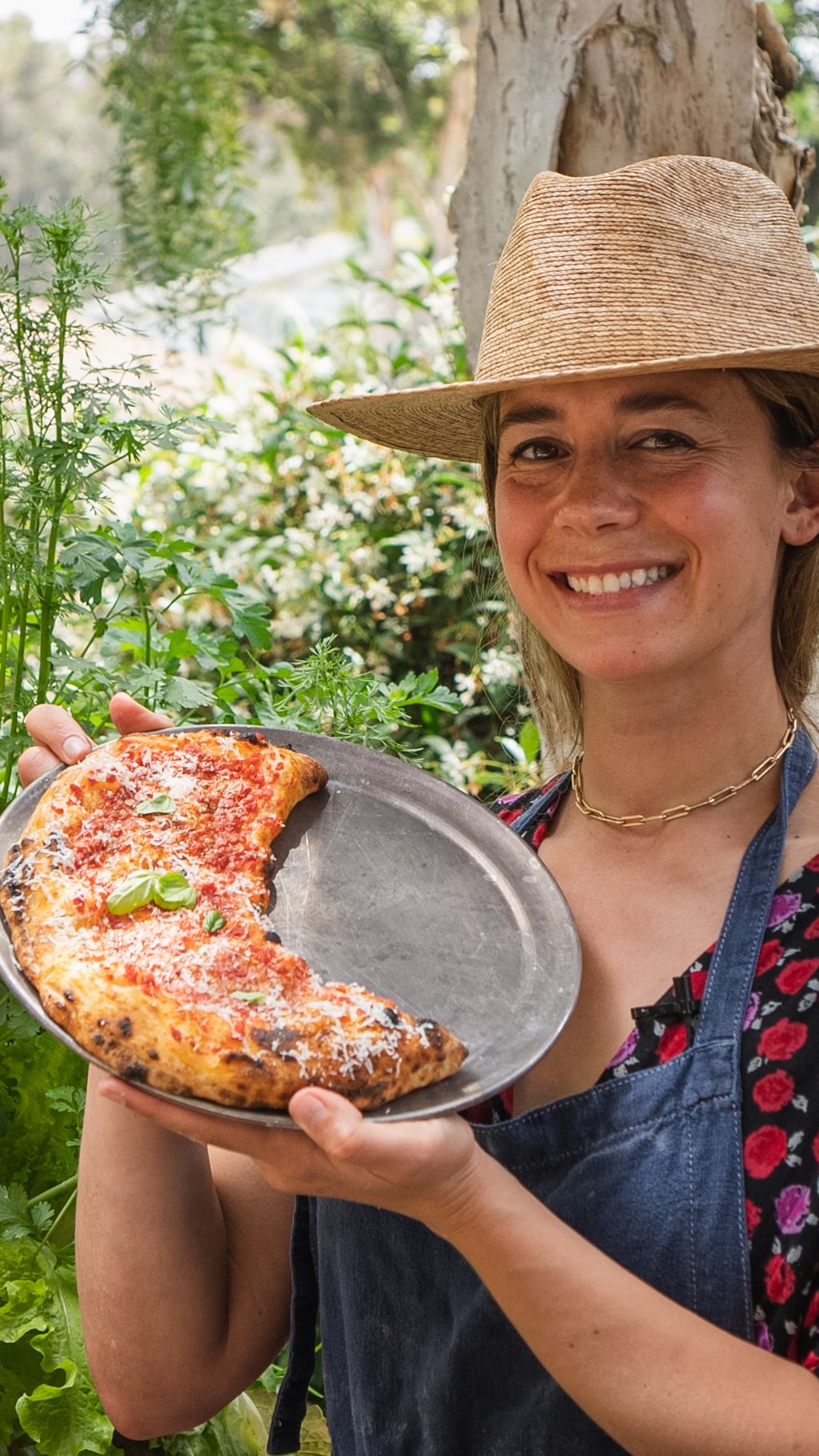 Recipe Contributor
Ines Barlerin Glaser
Ines is an incredible pizza chef based in Venice, California, known for throwing the best pizza parties, catering private events and teaching people how to create pro pies with her pop-up business Lupa Cotta.